J'attends le groupe qui va prendre la place de Ravager sur le trône du brutal death mexicain. A priori, ce n'est pas encore pour aujourd'hui, en tout cas pas avec Morbid Messiah.
Formation très récente, sans antécédent particulier, le quatuor de Guadalajara livre tout de même un tout premier EP convaincant à plus d'un titre.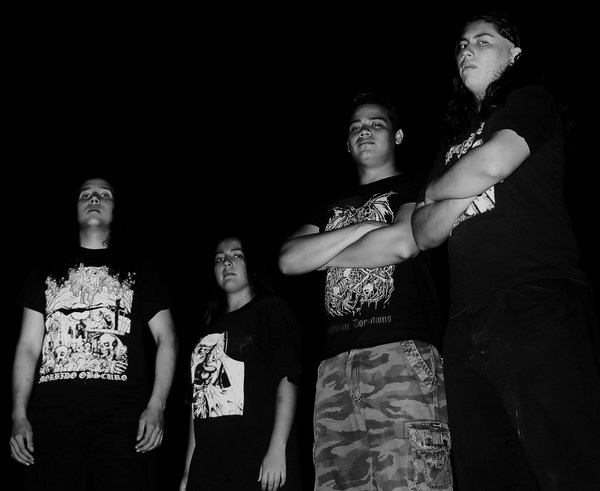 Certes, le titre de l'objet est un peu trop ambitieux (In The Name Of True Death Metal, rien que ça!), mais la couverture donne envie : simple mais diablement efficace.
L'EP propose un death metal putride et rétrograde, avec quelques colorations bestialisantes même. Morbid Messiah fait dans le classicisme, c'est certain. Pour ma part, je dirais que ça manque de brutalité. Je crois le groupe capable de nous pondre des morceaux plus écrasants que ceux proposés ici. Un peu de niaque, de patate en plus et ça pourrait devenir vraiment intéressant.
Affaire à suivre.
Tracklist d'In The Name Of True Death Metal :
01. Intro
02. I Am Your Lord
03. Putrid Voices
04. Sacrificed For Worship
05. From Human To Fiend
06.Condemned To Hell Sores
07. Legions Of Death